The hockey player with a great heart
The Chicoutimi Saguenéens, the Hamilton Bulldogs, the Baie-Comeau Drakkar, the St. John's IceCaps, the Laval Rocket and the Montreal Canadiens. All these teams have one thing in common; Charles Hudon. Before I share with you, dear readers, the story of the #54 of the Montreal Canadiens, let me give you a brief description of the sport our athlete plays.
Ice hockey is a team sport consisting of a goalkeeper, two defenders and three forwards, a center and two wingers, one on the left and the other on the right. The two opposing teams have to score by sending the puck inside the opponent's goal.
Charles Hudon has been playing hockey for a few years now. This passion for his sport came to him from his family. "My father played in major junior. When I was a kid, we had a skating rink and I played there every day. I always had a hockey stick in my hands." he told me. To get to where he is, he has developed a pre-game routine depending on whether he plays at home at the Bell Center or abroad. "I like to be the first to arrive at the arena. I'm there 3 hours before the game." By talking to him, I learned that players have to show up two hours before a game. As the saying goes, the early bird gets the worm.
Like any young boy who plays hockey, he fulfilled his dream, which was to play in the National Hockey League. He wishes to have good health and lead a good life. His hidden talent is drawing. He loves to draw and is super creative and artistic. As for his artistic side, several people have already told him that he looks like Keanu Reeves. "We went on a trip last year, and there were people who stopped me thinking it was him. It was very funny," he said while laughing.
The other important aspect of # 54 life is that he has his own foundation for seven years now. Here's what he told me, "I help young people play sports. "I'm raising money to allow young people to have equipment, transportation and accommodation." Until now, he has raised close to $ 75,000. All of this shows his great heart and his commitment to those who are in need. Family plays a crucial role in his life. He and his wife Krystel have two wonderful little girls. His wife is his right arm and the shoulder on which he can always lean. "Being a dad has changed me." As we know, life is not always colorful but he can count on the support of his parents and friends. Speaking of family, they describe him as a man who's always smiling. "I'm only resentful for a very short time. I always want to have fun. I have a big smile on my face every day," he mentioned to me.
Playing against players such as Sidney Crosby, Alex Ovechkin and being on the Canadian team with Connor Mcdavid are performances that he will cherish forever. Among other things, he has played eight times for Team Canada.
In conclusion, note that there are two main things you can take from Charles Hudon. First, pursue your dreams with humility and persistence. You will taste the fruits of your hard work. On the other hand, remember that family is the most beautiful thing. So never miss the opportunity to tell your loved ones that you love them. Before scoring for the goal of life, follow the rising Habs star on his Instagram account kidhud10.
---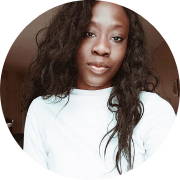 ---