There are times in life when you have to step out of your comfort zone and try something new. For example, a unique clothing style, an original recipe or a new sport. Have you ever heard of skydiving or body flight? It's pretty impressive. Well, dear readers, this is Coralie Boudreault's sport. So let's learn a little more about it.
Skydiving involves jumping from any height and then landing on land with a parachute. On the other hand, body flight consists of "reproducing the free-fall portion of a parachute jump in a wind tunnel that gives the same feeling as a free fall," explained the young high school student who practices her sport at Skyventure in Montreal.
Coralie Boudreault is a 16-year-old girl. She has been practicing this sport for a few years now. Among other things, she won 11 gold medals at the national and international levels in this discipline. She was crowned freestyle champion in 2018. The young paratrooper also practiced some other sports. She did gymnastics and cheerleading for a few years and kickboxing for seven years. "I have a black belt in kickboxing. It surprises many people because they see me as a harmless little girl," she says. Her ultimate goal is to be the world's champion in skydiving. Fortunately, her parents support her in everything she does. They accompany her in her training, competitions and her many trips. You can't have better supporters than your parents!

Like any athlete who practices a sport, she had to make sacrifices, such as missing a friend party or catching up on school. "Friends, you don't have that much time to be with them. You often miss school and have to catch up. You have to train, rest and stay fit." But how does she manage stress so well when she competes? "In competition, what I tell myself is that I did everything I had to do. It's good stress that I have, and I just need to enjoy the moment." The most memorable place she set foot in was in Bahrain. "It's a really rich place. On the site, around the tunnel, they built hotels mainly for the competition with a grocery store, a soccer field and a swimming pool. A post-competition party took place on a private island with lots of musicians," said the athlete who aspires to work in the medical field.
Not everyone has the strength and the ability to skydive or to body fly. "Before I started jumping alone, I did several tandem jumps, which is with an instructor on my back. It made me get used to the feeling of being in the air. So I wasn't really scared," she added. Thinking of trying, but a little terrified? Don't worry! The young star has some tips for you if you're hesitant to get started. "First, you have to try to do it because it is a feeling that you have to experience at least once in your life. And for people who want to practice this sport, you just have to relax and have fun while doing it."
In closing, strength, ambition, perseverance, and kindness are the words that kept coming to mind while speaking with Coralie Boudreault. She is a young girl with many talents and aspirations. That is why she's able to excel in her sport. And why not become the next athlete doctor and follow the footsteps of the great Laurent-Duvernay Tardif? Like I said earlier, don't be afraid to step out of your comfort zone and try something new.
Follow Coralie on Instagram: coboudreault

---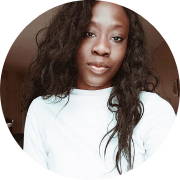 ---