He allowed me to enter his world of hockey on his way to the gym. If I had to describe James Phelan in a few words, I would say that he is a persevering, funny and respectful young man who demonstrates great kindness and goodness.
Our athlete was born on February 18, 1997, in Laval. Thanks to his parents' foresight, he was able to exercise many sports while keeping an important place for his studies. Since the age of 5, he started playing hockey, and in the summer, he mainly played golf until the age of 14. "Now it's fulltime hockey," he told me. 2019-2020 was a tumultuous year. The hockey player shared his time between the AHL and the ECHL. "I started the year," he said, "at the Winnipeg Jets Training Camp. Then I went to the Adirondack Thunder in New York. Next, in December, I got a call from the Laval Rocket." This was an excellent experience for him as he was able to play for his hometown team. Before the virus spread throughout the world, he got sent back to New York. One of his most memorable performances was in the QMJHL. "I was traded to Moncton, New Brunswick over Christmas. I had never won a playoff in 5 years. Our team beat Alexis Lafrenière and the Rimouski Oceanic in 7 games!" he exclaimed.
Family has played and still plays an important role in his life. He had nothing but praise for his parents, who sacrificed themselves body and soul for him and his big sister Claudie. "I have never been under any form of pressure or performance from them. They always told me to do my best and to have fun. My mom spent less time at her job so she could be our "Uber." Isn't it nice to have concerned parents?
His source of motivation is his sister. "She is super hard working. She's been an actuary in Montreal for the past three years. She does not play a particular sport, but it took her a long time to make her dream come true." He told me. Let's say that his sister's favourite sport is playing with numbers. James wants to put on his skates to play in the NHL eventually. He has all the talent needed, and as the saying goes, effort makes people strong. Having a plan B is also an important thing for him. "We must not forget to have a Plan B. It is important to concentrate on Plan A fully, but hockey players know that they will not live this way forever." To stay up to speed, the center player takes some online lessons. Here is the advice he would give to younger people: "Give yourself to your sport, have balance and take your studies seriously because they will be useful later." What can we add to this?
Also, it is important to underline that the 23-year-old faces a reality that many young people of our time have to deal with: the conciliation of sports and studies. "Education has always been important to my parents," he said cheerfully. "Since I was young, I always had an easy time in school. When I got to Junior Major, initially, I was thinking of moving to the United States to go to university and play hockey," he added. "Still, I changed my mind at the last second when the Shawinigan Cataractes drafted me." A complete turnaround, isn't it? With a smirk, he told me what his parents did to make sure he had good grades at school: "They made me sign a family contract to make sure I had a certain average; otherwise, I couldn't play hockey anymore," he told me. Today, we can say that he is enjoying the fruit of his hard work.
Before he set foot in the training room, I asked him if he could say a few words in Creole. He chuckled and said, "Oh, boy! You are putting me on the spot there. "Sa Kap Fèt," he said, which means "what's good?" James is an excellent example of persistence because he put his priorities in the right place. He is a very funny and kind athlete. A moment in his company testifies that he received a good education. So before you start your workout routine, don't forget to take a look at his Instagram and follow @jamesphelan18.
---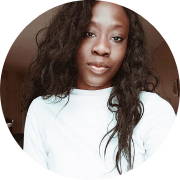 ---