The outstanding diver and nurse
Not everyone has the opportunity to both practice sport and study in their chosen field. Whether it's in professional or recreational sport, you have to work hard and well to become competent. It takes wisdom, patience, persistence and determination. Mélissa Citrini-Beaulieu is the perfect example of this. She is not only a diver, but she has other strings to her bow. So let's dive into her universe.
When we talk about synchronized diving, team work comes to mind. This sport is practiced in pairs and that's why we talk about synchronization. The two teammates must be in harmony in all their movements. "Diving is pure adrenaline. It takes strength while maintaining control in the technique," explained the synchronization specialist. Jennifer Abel is her teammate. The two divers are very good friends. The native of St-Constant describes Abel as her key person. For the record, they won a silver medal at the FINA World Championships in 2019.
This remarkable performance qualified them for the Olympic Games scheduled which should have taken place this year. It's the 25-year-old's dream. However, due to the global pandemic, these have been postponed to next year. "I have dreamed of going to the Olympic Games since I was young." she expressed herself. As for the academic aspect, Citrini-Beaulieu has been in a sports-study program. When she went to CEGEP and university, it was a little more difficult. "You have to be really motivated!" she points out. She has established a discipline of life and today, she can fully benefit from it. She tries to learn more about the people around her.

As soon as she puts down her swimsuit, she puts on her clinical nurse uniform to help others. Her post career is already planned, however, for the moment, she wants to focus on diving so that she can achieve her goals whether they are big or small.
As I spoke with Mélissa, I was able to deduce, without a doubt, that she is an extremely persevering young woman. She is not afraid to run after what she wants in life. She is a determined diver. As those around her describe her so well, she is an ambitious young woman. She is not afraid to take on challenges. For you who wishes to persevere while studying and playing sports, here's her advice, "If you believe in yourself and you know what you are worth, continue to work hard and you will prove to all those watching you that your dreams can only come true. " With these beautiful words of wisdom, let's dive into the world of Mélissa on her Instagram account @melissacitrini.
---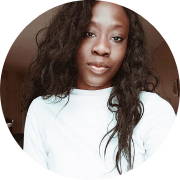 ---