A Role Model of Perseverance And Determination
 According to the Larousse dictionary, the term "role model" means a person cited or chosen as an example of whose conduct inspires us. Whether a singer, film actor, superhero, professional athlete or even a member of one's family. However, not everyone gets to practice the same sport and rub shoulders with their role model several times a year. Pamela Ware has that opportunity.
Pamela Ware has been diving for a few years now. "I did a lot of sports in elementary and high school. I practiced swimming when I was younger because my mom didn't think I could become a diver. After a few months," she said, "I went straight to diving."As mentioned above, our athlete was able to practice her sport alongside the woman she looked up to since youth. "When I was younger, Roseline Filion was my role model. It's cool because I've been training with her for years now," said the young diver. A few years ago, her mother even reminded her that she had made a project on her in elementary school. Ware concludes by saying, "It's so nice to be able to train with the person who inspired me."
When you want to practice a sport, the key to success and getting to the top is discipline. "You have to have a lot of discipline, and you have to work hard," said Pamela. The trip to the Olympic Games was a great success for her. However, her biggest dream has not yet come true. "I want to win an Olympic medal," declared the 27-year-old. The diver came fourth in her discipline at the last Olympic Games. She shows persistence and great calm, which will hopefully lead her to make her biggest dream come true.
On a more personal level, the diver shared only kind words about her mother, who is her most significant source of motivation. "She has been through many trials, and I take example from her in everything I do," said the young woman. Her mother also pushed her to continue diving. "When it had been just three months since I had started diving, I had to perform a figure, and I wanted to give up. My mother said to me, 'Just because you dive the wrong way doesn't mean you have to give up everything.' " Pamela went on to say that she finally succeeded and that she never gave up. As the saying goes, happiness is not found at the top of the mountain, but in the way you climb it. Our diver's post-career is already planned. "I really like to cook. I want to become a chef, and I am even thinking of going to the ITHQ," she said. She also started her Youtube channel and has an Instagram page dedicated to her many recipes.
In summary, here are the tips that Pamela Ware has for you. "Life is tough. Training is the hardest thing you are going to face, but it will be worth it in the end because as soon as you reach your goals, your work will be rewarded." On these beautiful words of wisdom, do not hesitate to visit her Instagram pages; either her athlete account @pamelaware1 or her cooking page @inside.pams.kitchen or maybe both!
Photo credit go to Antoine Saito / Diving Canada and Thomas Cumbertach / Diving Canada
---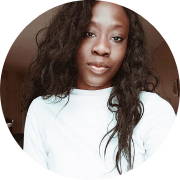 ---